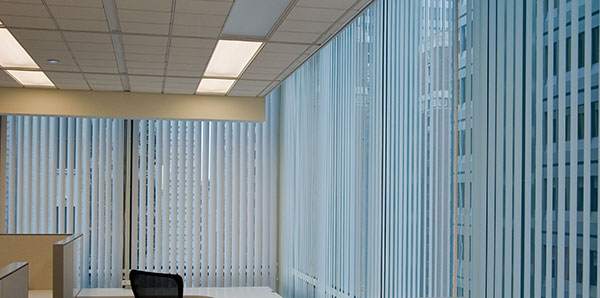 Commercial Draperies Unlimited offers three different Graber® brand vertical headrail systems to meet the demand for any commercial application. All systems are available with traditional chain controlled rotation and cord controlled traversing, or with our One Touch® wand control that rotates and traverses louvers with a single wand control. All headrail systems feature clear, non-yellowing carrier stems and are available with a wide range of fire retardant fabric and PVC louvers.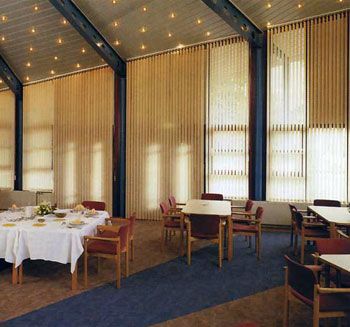 Meeting Specifications, Exceeding Expectations!
If you are planning any design project, you can rely on Commercial Draperies Unlimited
for service, quality and price
Call us at 914-381-0413 to speak with a representative today!
You'll be glad you did.